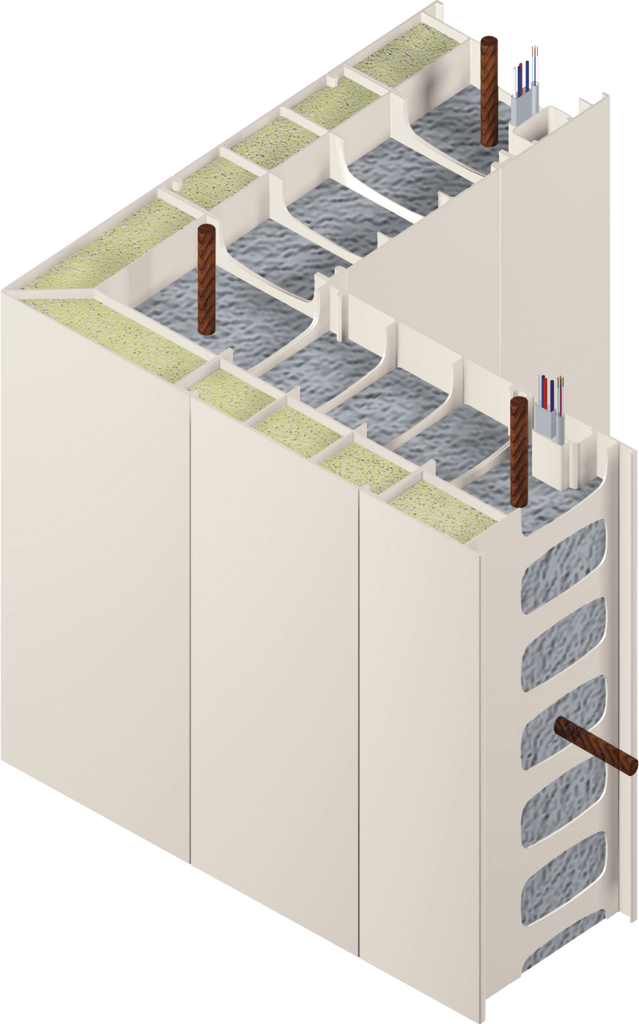 CONFORM®
Our patented polymer-based pre-finished wall designs are versatile, permanent, aesthetically pleasing, and maintenance-free. For added functionality, the extruded elements slide and interconnect to create a concrete framework.
LEARN MORE ABOUT CONFORM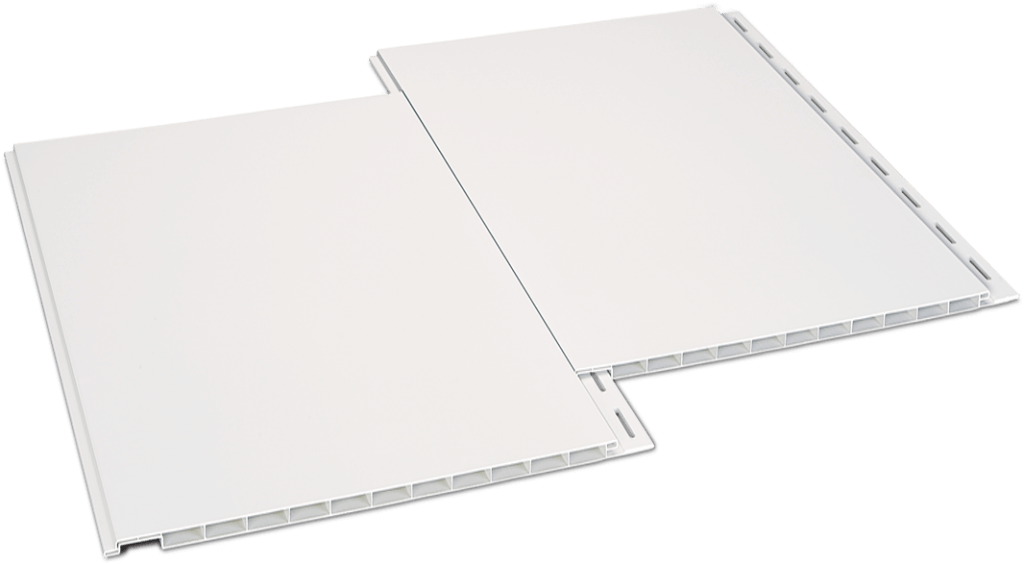 RELINE®
Light-weight, cost-effective, and easy to install onto existing walls and truss ceilings, these interlocking panels are ideal for both new construction and renovations. Complete your project faster, and more cost effectively with this innovative paneling system.
LEARN MORE ABOUT RELINE
CONFORM® FAQs
A: CONFORM® is a stay-in-place concrete wall forming system that offers a cost-effective alternative to traditional wall construction methods. The rigid polymer forms easily slide together, creating durable pre-finished walls that can be constructed quickly and efficiently. CONFORM is available is 4 different thicknesses: CF4, CF6, CF8 and CF8i (pre-insulated)
A: CONFORM® is easy to install, saving you time and labour costs. CONFORM® interconnects by sliding components onto each other, from the top down. Once erected and braced, the walls are filled with concrete, leaving a finished wall inside and out, that requires no additional painting, stucco, or additional cladding.
A: CONFORM® is resistant to mold, mildew and pests, and is easy to clean making it ideal for vehicle wash and agricultural applications. It's also durable and easy to install, saving you time and money on your building projects.
A: Yes, CONFORM® can be used in any extreme climate, hot or cold! In fact, the CONFORM® system has been used on thousands of projects in over 60 countries around the world as far north as Siberia and in extremely hot climates in the Caribbean, Africa and the Middle East. The CONFORM® system performs extremely well in earthquake, hurricane and tornado prone areas. The polymer-based formwork for concrete walls is engineered to withstand harsh weather conditions, so you can build with confidence no matter where you are.
A: CONFORM® offers many benefits over traditional wall construction methods such as precast, tilt-up, and concrete block walls. It's easier and faster to install, offers superior insulation and sound reduction properties and provides a cost-effective alternative to conventional wall construction methods.
RELINE® FAQs
A: RELINE® is an innovative paneling system designed for use in both new construction and renovation projects. It can be used for both ceilings and walls and is easy to install.
A: RELINE® offers a range of advantages including cost reduction, flexibility of use, durability, mould resistant and is also practically maintenance-free.
A: RELINE® is available in Nuform White, Bright White, Black and Tan.
A: Yes, RELINE® has been evaluated by the Canadian Food Inspection Agency (CFIA), is FDA Compliant and is HACCP Canada recommended, making it safe to use in agricultural buildings and food facilities.
A: Yes, RELINE® is easy to install and can be fastened directly to an existing wall or truss ceiling using its heavy-duty slotted fastening leg.
A: No, RELINE® does not require any gluing as it uses concealed fasteners to provide a smooth, clean finish.
A: Yes, RELINE® is virtually maintenance-free as its panels will not warp, rust or corrode, and never need to be painted.
A: RELINE® provides a Class A or Class 1 interior finish and is permitted in buildings that require either combustible or non-combustible construction.